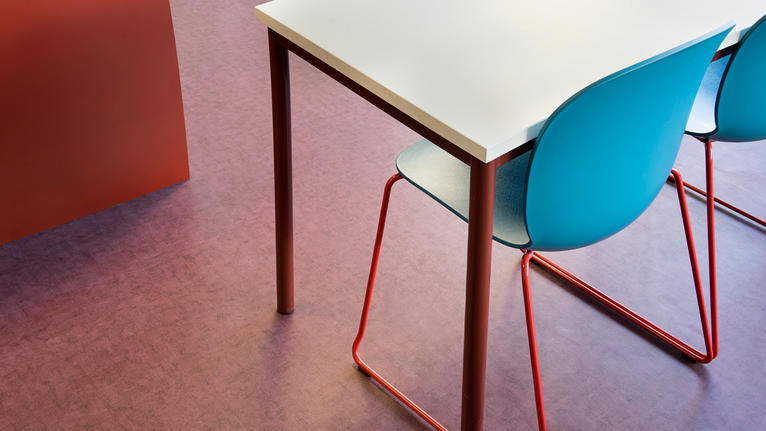 Hebekk Skole
2018 | Ski , Norway
Conference & meeting rooms
When it was decided to expand Hebekk Skole in order to reinforce the school's aesthetic identity, one of the main criteria of the project was contributing to the increased well-being of the students and staff.
Creative partnership for the best possible result
Planning Forum Architects, in collaboration with color consultant Dagny Thurmann-Moe, evaluated the school space by color and function and based their proposal on studies that demonstrate the positive effects of color on individuals, young and old, in the learning environment. Consequently, they developed a color scheme for the different classrooms and student spaces, as well as, staff areas, which were then designed and renovated.
The process was challenging and intense, but Hebekk Skole was finally completed in the summer of 2018. The project was a success thanks to the collective efforts of the architects, colour consultant, school staff and cleaning departments. Now, the children can enjoy a healthier learning environment, in a school with a new aesthetic identity.
Tarkett floors played a key role in the success of the project 
Tarkett provided approximately 3,600 square meters of heterogeneous vinyl from the Tapiflex Excellence 80 (Acoustic) collection. This flooring has a durable vinyl coating with sound-absorbing properties, good walking comfort and offers cost-effective maintenance. It comes in a large selection of colors and designs, allowing the architects and colour consultant to choose floors from a large colour palette. Tarkett was also able to share its flooring and effective cleaning expertise.
About
Read more and see photos of our project for Hebekk Skole in Norway to contribute to improve students' and staff's well-being.
Designer/ Architect
Planforum Arkitekter